David Livingstone Birthplace Was Delighted To Host Virgin Money For A Team Away Day!
August 2022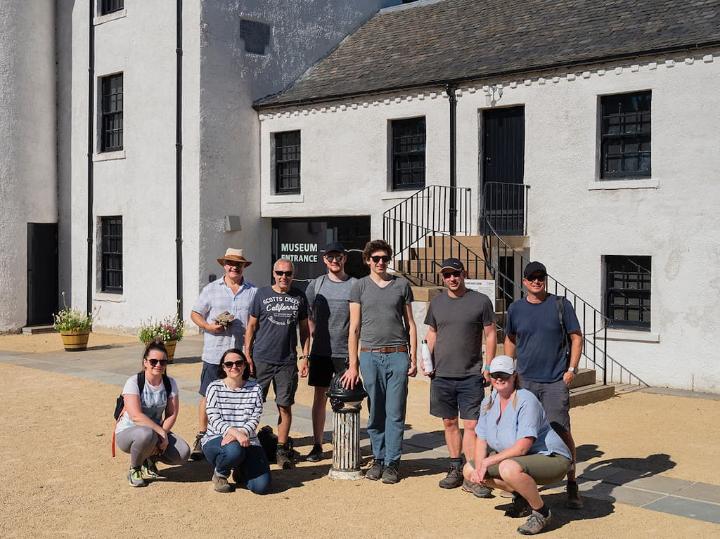 On the 11th August 2022, Louise and her colleagues arrived on site. As part of our South Lanarkshire Council grant, we wanted to turn part of our wild meadow into a sensory garden. The Virgin Money group was ready for the challenge, but we only had one day and nine in the team – how much could be achieved?
The concept was put forward but there was plenty of scope to be creative. Ideas were welcomed!
The team divided into two groups – one went with our Maintenance Manager to build upcycled flower beds, made from old pallets, and bird watching frames which they made from wood scraps. The other team decided on a route for the paths and dug holes for the bird watching frames. With the help of Let's Grow, they got to work and mapped out paths and spaces for bird watching.
They planted sensory plants – curry plants, lavender and various herbs – in the homemade flower beds.
On what turned out to be one of the hottest days of the year, the team made amazing progress – with plenty of sunscreen, water and ice-cream!
A big thank you to the Virgin Money team and the contribution they made to what we hope will be an amazing addition to our grounds.
Find out more about our grounds at https://www.david-livingstone-birthplace.org/outside-adventures