Blog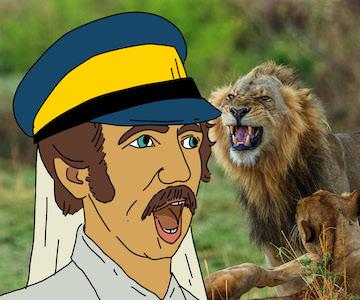 Southern Africa – Your Adventurous Guide to Southern & Central Africa
Date 9 May 2022
Hi there! I'm David Livingstone. Originally from Blantyre, Scotland, I'm now making my way round Sub-Saharan Africa. It's just one adventure after another!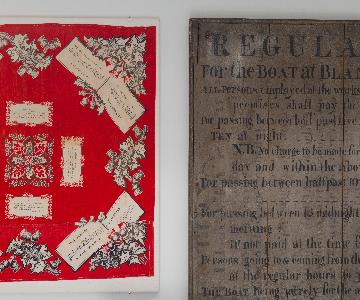 David Livingstone and the Blantyre Cotton Works
Date 1 April 2022
Livingstone grew up during the Industrial Revolution. This was a time when technological advances meant industry developed rapidly. Machines took over jobs that had previously been done by hand, meaning they could be done more efficiently.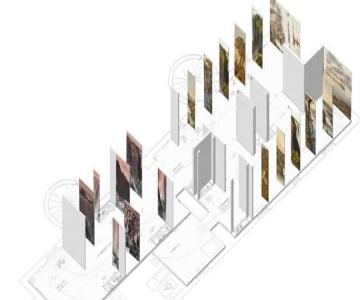 Our Immerse Visual and Audio Experience
Date 22 October 2021
The use of colourful graphics, which physically divide the Museum's space, as well as sound effects, are just a few of the ways we immerse visitors into Livingstone's life and experiences.
Margot Lombaert Inspired By Livingstone
Date 19 August 2021
Have you noticed the stunning line drawings throughout David Livingstone Birthplace? After being brought on in 2019, designer Margot Lombaert worked with the Curatorial Team to create single-line image illustrations to portray elements of Livingstone's story.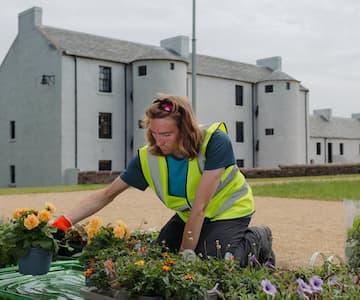 Museum Landscaping Work Receives Much Needed Funding Boost
Date 13 July 2021
David Livingstone Birthplace was delighted to receive a £200 donation from the Asda Foundation's Green Tokens Scheme and a huge selection of over 200 bedding plants and climbers from local supermarket Asda Blantyre.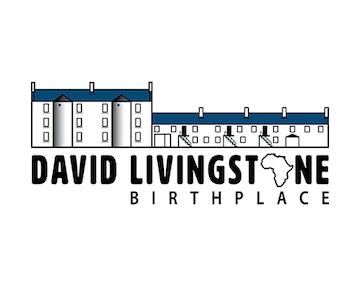 Uncovering the Truth - The Royal Geographical Society Silver Medal
Date 27 May 2021
For the last few months I have been conducting research for the David Livingstone Birthplace Museum, focusing on a particular series of events that happened after Livingstone's death on <span class="noWrap">1 May 1873</span>.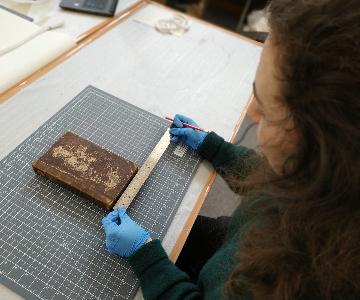 Blantyre Works Library Rehousing Project - Creating Book Sleeves
Date 13 June 2020
In reading, everything that I could lay my hands on was devoured... Scientific works and books of travel were my especial delight.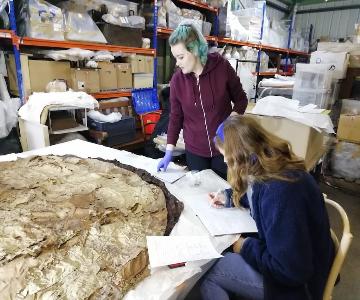 Insights from the Collection - Antelope Skin Kaross
Date 20 May 2020
Learn more about the a cloak made out of Antelope skin traditionally known as a 'kaross' that was gifted to David Livingstone.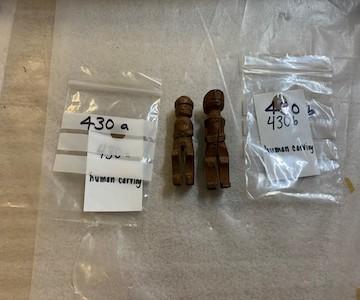 Discovering Objects in a Diviner's Medical Kit
Date 12 May 2020
Aimee Murphy talks about her work placement and how it was fascinating to learn more about the collection's objects and their histories. Including her main focus of research on the objects previously catalogued as 'witch doctor apparatus'.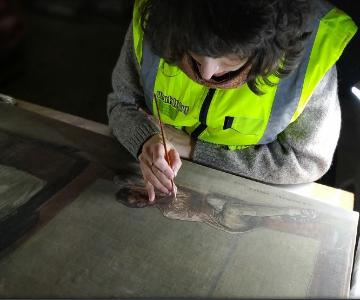 Conservation Treatment on Haswell Miller's Painting, 'The Barred Door'
Date 29 April 2020
While David Livingstone Birthplace is currently closed for refurbishment, behind the scenes a team of National Lottery Heritage Fund (NLHF)-funded museum professionals, volunteers and students have been working to ensure the collection is protected and cared for, including one of Haswell Miller's paintings, titled The Barred Door.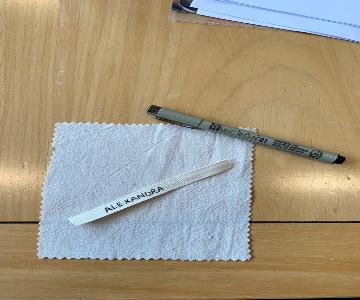 Alexandra Foulds: Textile Conservation with National Museums Scotland
Date 20 April 2020
David Livingstone Birthplace volunteer Alexandra Foulds describes her experience at a textile conservation workshop at the beginning of September 2019, organised by National Museums Scotland as part of their national training programme.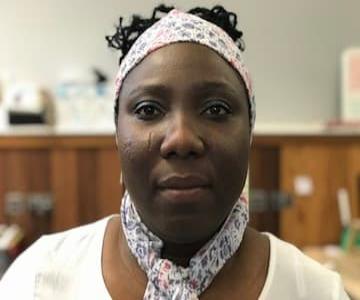 A Year as Trainee at David Livingstone Birthplace: Lara Lasisi
Date 6 April 2020
For the last year Lara Lasisi worked as a trainee at David Livingstone Birthplace.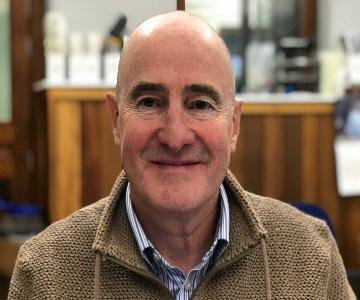 Meet the Team: Sandy Marshall
Date 11 November 2019
Sandy Marshall is the Volunteer Coordinator at David Livingstone Birthplace. His role is to create a culture of volunteering to support and develop the visitor experience of the museum, when it reopens in 2020.
Austin Ndala Explains Items from David Livingstone Birthplace Collection
Date 28 October 2019
Austin Ndala is a Next Step Initiative trainee with David Livingstone Birthplace. As a trainee, he gets to work in all aspects of museum and heritage practice, from community engagement to conservation.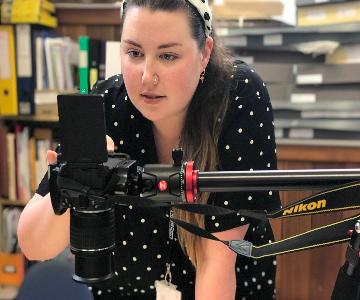 Meet the Team: Kate Smith
Date 2 October 2019
Kate Smith is the Collections Manager at David Livingstone Birthplace. As a heritage consultant, her role is to organise the museum's collection and ensure objects are safe and accessible in anticipation of the museum's reopening in 2020.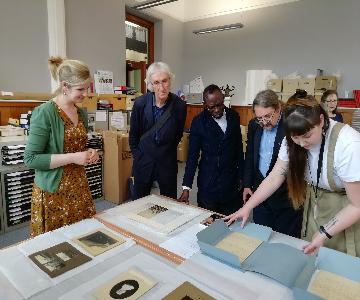 Meet the Team: Natalie Milor
Date 3 August 2019
Natalie Milor is the Curator of the David Livingstone Trust. Her role is centred around working on the redesign of the new museum with our designers Event Communications.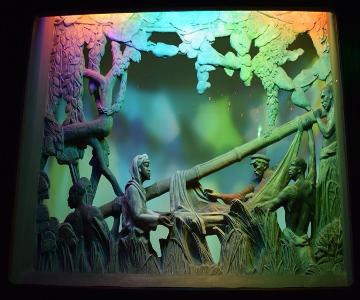 Pilkington Jackson Tableux
Date 2 August 2019
Charles d'Orville Pilkington Jackson, a prominent 20th Century British sculptor, was known for his work on some of Scotland's most iconic landmarks, including The Scottish National War Memorial in Edinburgh Castle and statue of Robert the Bruce at Bannockburn.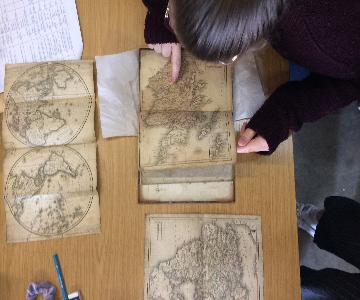 Lottie Roberts and Lucy Brayson Look Back at Their Time with David Livingstone Birthplace
Date 1 August 2019
Lottie Roberts (Learning and Outreach Trainee) and Lucy Brayson (Curatorial and Community Engagement Trainee) - Skills for Success Learners, Museums Galleries Scotland supported by the National Lottery Heritage Fund.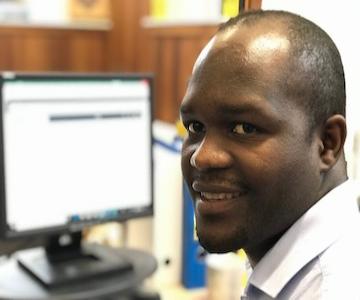 Meet the Team: Austin Ndala
Date 1 August 2019
Austin Ndala is a Next Step Initiative trainee with David Livingstone Birthplace. As a trainee he gets to work in all aspects of museum and heritage practice, from community engagement to conservation.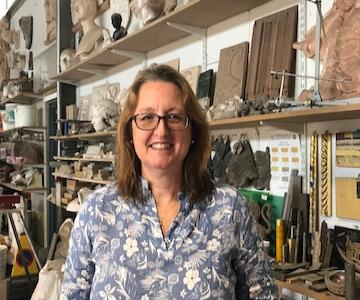 Meet the Team: Lesley Scott
Date 1 August 2019
Lesley Scott is an Accredited Social History Conservator and came to work at the Birthplace at the end of 2018. Her main focus is the care and preservation of the Museums' collection, it's decant and return to the site and everything in-between.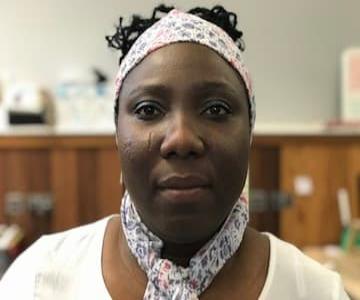 Meet the Team: Lara Lasisi
Date 1 August 2019
Lara Lasisi is a trainee with the Next Step Initiative Ethnic Minority Career, Museum & Built Environment Heritage Programme 2019.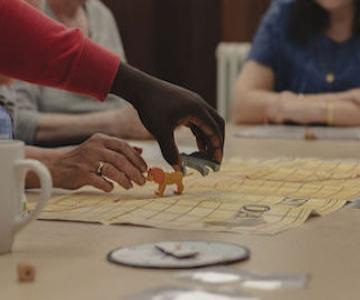 Navigation Handling Box
Date 29 July 2019
We all use maps for different things, but the one thing we have in common is that we use them to navigate or find our way. David Livingstone did the very same thing when he created and used maps to help navigate across Africa in the 1850s during his Trans-African expedition.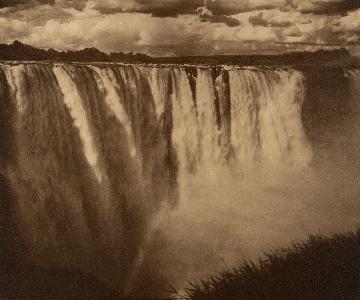 The Smoke That Thunders
Date 4 December 2018
16 November 1855 was the 163rd anniversary of David Livingstone reaching the Falls bordering of Zambia and Zimbabwe.