Publication of Livingstone's Missionary Travels Manuscript (1857): A Critical Edition
January 2019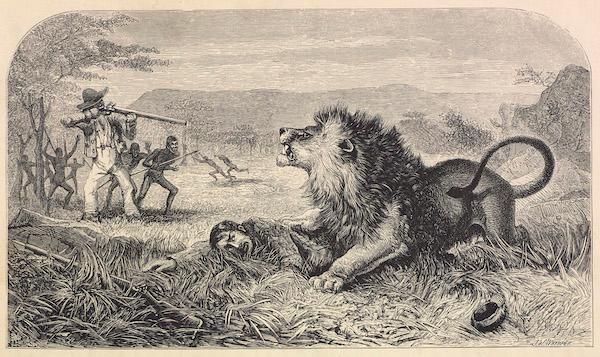 Dr Justin D. Livingstone
School of Arts, English and Languages
Queen's University Belfast
Cite page (MLA): "Introduction to the Edition." In Livingstone's Missionary Travels Manuscript. Justin D. Livingstone and Adrian S. Wisnicki, dirs. Livingstone Online. Adrian S. Wisnicki and Megan Ward, dirs. 2019. Web.
We are thrilled to announce the publication of Livingstone's Missionary Travels Manuscript (1857): A Critical Edition (www.livingstoneonline.org/in-his-own-words/missionary-travels-manuscript/livingstones-missionary-travels-manuscript-1857) after a long period of development.
This edition includes the three volumes of the manuscript held in the National Library of Scotland, as well as fragments held at David Livingstone Birthplace and the Brenthurst Library. Together, this amounts to over 1,100 pages. We are very grateful to these institutions for assisting our project.
In addition to annotated transcriptions, the edition contains a range of other associated manuscript and print materials. It also includes five detailed critical essays covering subjects such as the composition of Missionary Travels and digital editing practices. For an overview of the highlights, have a look at the blog post I've written to launch the edition:
livingstoneonline.wordpress.com/2019/01/29/livingstones-missionary-travels-manuscript-1857-alpha-edition-published/
The project was generously supported by a range of funders, so we'd like to express our thanks to the National Trust for Scotland's "David Livingstone 200 Initiative", the Marc Fitch Fund, the Strathmartine Trust, and the Modern Humanities Research Association.
We also want to say thanks to the many of you who have contributed to this project. Plans for the edition first began six years ago – which makes it the longest running of any Livingstone Online project. We've received a huge amount of encouragement and support along the way.
We'll release some additional features over the next few months, so there's more to come… But, for now, we hope you enjoy the edition!
Dr Justin D. Livingstone
School of Arts, English and Languages
Queen's University Belfast