Work Begins On The New Playpark At David Livingstone Birthplace
Media Release
26 April 2021
Main Text
Work begins this week (26 April 2021) on the much anticipated and long awaited 'Ma Robert' playpark at David Livingstone Birthplace. The playpark, which has been greatly missed during the Birthplace's £9.1m refurbishment, will reopen at the start of June. Central to the play space's redesign will be a large multi-play structure based on David Livingstone's steamship the 'Ma Robert' used on his second Zambezi expedition; a rain wheel, and other interactive activities for young people of all ages to explore.
Work begins onsite L/R Colin Griffin (Kompan Scotland Ltd), local businessman Paul Veverka, Ronnie Jamieson (David Livingstone Birthplace), Ian Greenwell (Kompan Scotland Ltd) - breaking ground at the playpark at David Livingstone Birthplace - photo credit Iain Douglas
Themed on African Rivers, the paddle steamship will be surrounded by palm trees, crocodiles and elephants, and the Victoria Falls will be represented by a moving carousel which swirls you round and round as if you are caught in the river's rapids. The playpark's physical experience is further heightened by the addition of sensory items including the sound of the Falls coming from a spinning rain wheel, and a large Marimba providing authentic African sounds.
Grant MacKenzie, Interim Director, David Livingstone Birthplace said:
"When the Birthplace closed, the existing playpark was in real need of a complete overhaul. Thanks to the fundraising efforts of the Blantyre Community led by Paul Veverka, and funding from the National Heritage Lottery Fund, we are delighted that we have been able to create a new space where children can let their imaginations run wild, learn about the story of Livingstone, and bring communities together outdoors."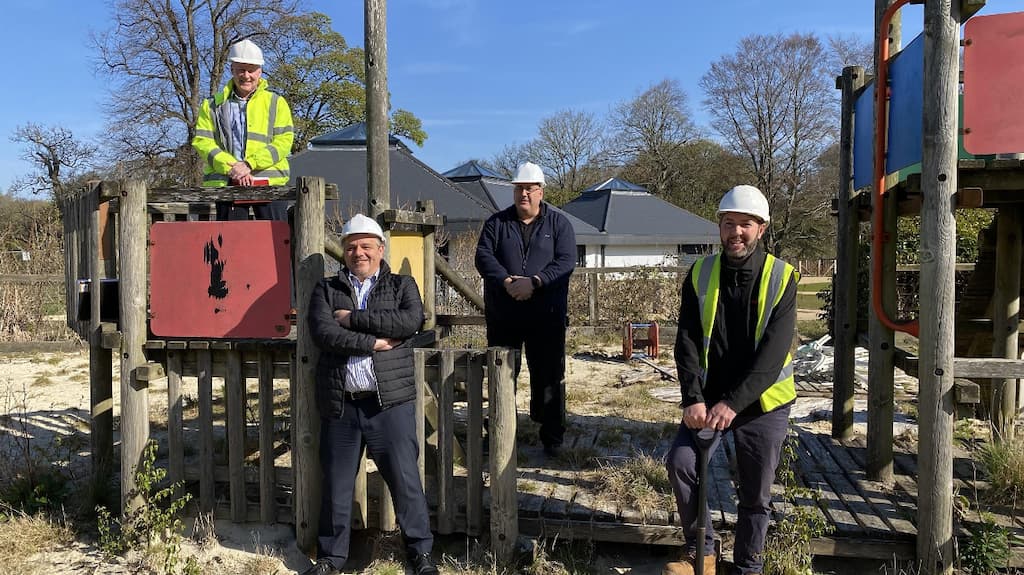 Ian Greenwell, Contract Manager at Kompan Scotland Ltd, who have designed many hugely popular playparks across Scotland and the UK, including Zetland Park in Grangemouth, McJerrow park in Lockerbie and Palacerigg Country Park in North Lanarkshire added:
"Kompan specialise in creating play spaces using stories, and what better story is there than an exploration in Africa, to spark the imagination of children who, just like Livingstone, love adventure and have an unending need to discover. We hope that locals and visitors will have hours of fun and enjoyment from playing at the 'Ma Robert Playpark' when it opens in the summer."
Paul Veverka, local businessman and community volunteer, who led the local fundraising campaign said:
"Being associated with a project which will bring so much happiness to children has left me feeling very proud. Whilst the grounds have always been busy, this highly anticipated new park looks set to be warmly welcomed in the community and visitors from further afield. The playpark has been missed these last few years and families throughout the area, especially now as we emerge from the pandemic, look forward to resuming wonderful days out. This puts Blantyre back on the map and is something our town has long deserved. This appreciated development, beyond any doubt will return the Livingstone Birthplace to a first class, popular destination."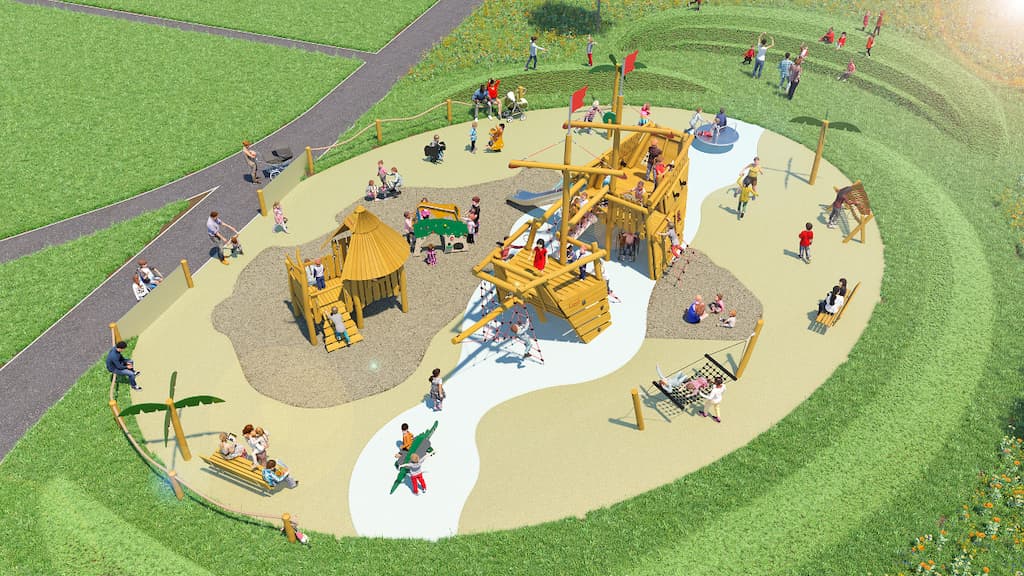 The Birthplace, located on the site of the former Blantyre Works Mill, has been closed for several years for a £9.1 million regeneration. When it reopens in the summer, the Shuttle Row tenement where David Livingstone was born and raised, housing the museum's exhibition space, will be completely redesigned. There will be a new light and bright locally-run café offering home-baking and light snacks, a retail space selling Livingstone themed gifts, and the new children's play park built on the Museum's 11 hectares of parkland.
Livingstone (1813-1873) was a Scottish physician and pioneering Christian missionary with the London Missionary Society. From his humble beginnings working at the Blantyre Mill Works, he became a life-long, anti-slavery campaigner, abolitionist, and well-respected explorer in Africa.
The redevelopment of David Livingstone Birthplace funded by the National Lottery Heritage Fund, Scottish Government and Historic Environment Scotland, has transformed this small independent museum into a world-class visitor attraction. When the Museum reopens in the summer, visitors will be presented with Livingstone's story re-interpreted for a new generation, told from multiple perspectives, and central to discussions around Scotland's role in slavery and colonialism.
David Livingstone Birthplace will reopen to visitors in summer 2021, with annual passes and day tickets both available. The café, shop, playpark and 11 hectares of surrounding parklands will be accessible to the public without the need to purchase Museum admission, and the cafe will open early for dog walkers and early risers. To find out more about David Livingstone Birthplace visit www.david-livingstone-birthplace.org.
- Ends -
All media enquiries, please contact Emma Henderson emma.henderson@flint-culture.com, 07977134614; or Rosie Marsh rosie.marsh@flint-culture.com.
Notes
About the David Livingstone Trust
In 1929, the Scottish National Memorial to David Livingstone Trust (known as the David Livingstone Trust (DLT)) was entrusted with the ownership of the David Livingstone Centre (now rebranded David Livingstone Birthplace Museum) in Blantyre. The Centre included the listed building of Livingstone's birth, surrounding parkland, and a circa 4,000 strong collection. DLT is charged through its constitutional documents with keeping alive the name and memory of David Livingstone, making the site of his birth accessible to the public, and providing an interesting, educational and enjoyable cultural experience. www.david-livingstone-trust.org.
The National Lottery Heritage Fund
Thanks to National Lottery players, we invest money to help people across the UK explore, enjoy and protect the heritage they care about - from the archaeology under our feet to the historic parks and buildings we love, from precious memories and collections to rare wildlife www.hlf.org.uk.
Historic Environment Scotland
Historic Environment Scotland provides a significant role as a grant provider, investing over £14 million per year in national and local organisations to support building repairs, ancient monuments, archaeological work, the Conservation Area Regeneration Scheme and the requirements to apply for grants under the various schemes at: www.historicenvironment.scot/grants-and-funding/our-grants/.